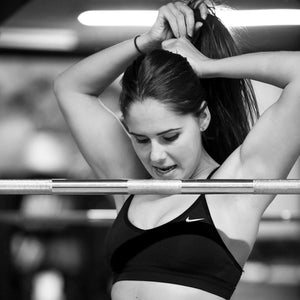 PERSONAL TRAINING
1-on-1 customized training where we will take a look at where you are, where you want to be and what you need to do to get there. Customizable training programs tailored to fit your specific needs and lifestyle.
TRAIN WITH ME
GUIDES
#12WeekProjectShred is your perfect at home or in the gym guide to help you shed those stubborn pounds and become the best version of yourself. Suitable for any fitness level.
GET STARTED
MONTHLY PLANS
Pre built monthly plans for every ability level. Interested in Personal Training but not ready to commit to 1-on-1? This is the perfect start for you.
LEARN MORE
Starve your distractions, feed your focus.
WORK WITH ALEX
1 ON 1 TRAINING

Regular price

from $449.00

THE MONTHLY PLAN

12 Week #ProjectShred E-Book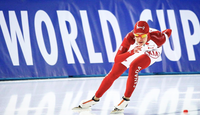 SPEED SKATING COACHING
1-on-1 Speed Skating Coaching to help achieve optimal performance on and off the ice
GET STARTED
Testimonials
"I have always struggled with weight loss and Alex really understood my needs. She gave me a program that I was easily able to incorporate into my life style and was challenging enough to see results however not hard enough to the point of wanting to quit. Alex continued to support me throughout my program and make adjustments where needed. If there was something I did not understand, she would always explain and send me demonstrations. Thanks to Alex I am down 30 lbs in 6 months and couldn't be happier. Highly recommend her coaching and training programs."

Caroll I.
I was one of Alex's first clients and opted in for a three month, fully committed program.  It wasn't easy but with her help I did it.  I was faithful to the program, watched my diet and dropped almost 30 pounds in 93 days.  Her programming was detailed and adjusted to my gains and goals.  If she was on Yelp I'd give her ⭐️⭐️⭐️⭐️⭐️

Dave H.
On and off the ice, I am always impressed that Alex puts 110% effort into whatever she is asked to do in her training.  Working with her will be an incredible opportunity for young athletes to learn and achieve success.  It is also a great opportunity for people from all walks of life to believe in themselves and push their boundaries to new heights.  She excels in making her students believe in themselves as she has had first hand experience in both the highs and lows of sport and knows how to communicate this to all.  

GDP
12 WEEK #ProjectSHRED
For those ready to focus on FAT LOSS, the #ProjectSHRED program will help you drop body fat whilst maintaining maximum muscle mass, strength, and endurance. You will have me by your side and everything you need to reach your goals!

Become fitter, stronger & more confident!
GET STARTED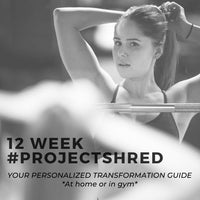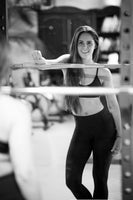 MEET YOUR COACH
Hey there. I'm Alex. I am an Olympic athlete, personal trainer and nutritionist, that loves cooking, loves coffee and loves petting every dog!
Combined with my first-hand experiences as athlete, alongside my personal training knowledge, I am here to help support you on this new journey. I look forward to working together with you, no matter how big or small your goals are.
Let's crush your health and fitness goals toegther!
TRAIN WITH ME